2022 Felts Field Neighbor Day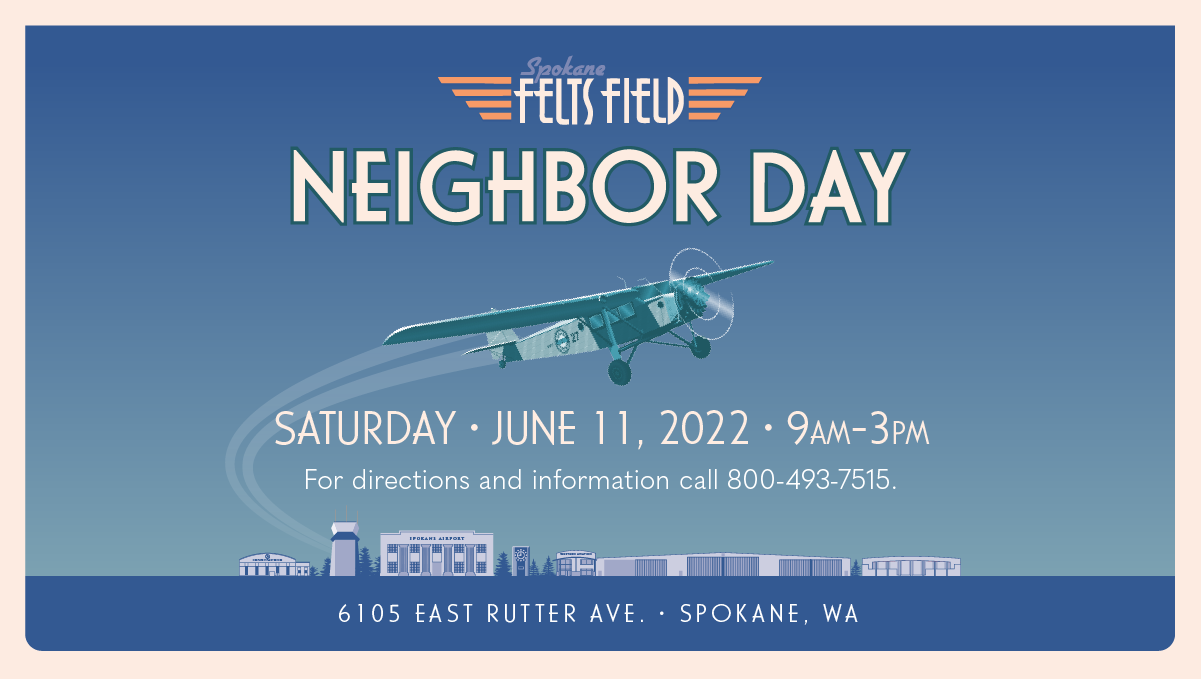 The 2022 Felts Field Neighbor Day will take place on Saturday, June 11th. Get a close-up view to vintage and commerical aircraft, explore community exhibits and displays and enjoy a meal from one of the onsite food trucks.

The Historic Flight Foundation will be showcasing a Hamilton H-47 Metalplane and a B-25D Mitchell. The event, which is free and open to the public, will run from 9:00am-3:00pm at Felts Field, 6105 E. Rutter Avenue, Spokane, WA 99212.
For flight safety purposes, we require those attending Neighbor Day to wear shirts and shoes, and only service animals can be allowed inside the airfield's security fence.

Helicopter rides will be avaliable for a fee on a first-come, first-serve basis. Additionally, Historic Flight Foundation is offering flights for a fee on their de Havilland DHC-2 Beaver, North American T-6, Douglas DC-3 and Boeing Stearman. For more information and to book a flight contact Historic Flight Foundation at 509-535-6000.
Stay tuned to the
Felts Field Facebook page
for the latest event news and updates.
We hope to see you at the 2022 Felts Field Neighbor Day!